Fine Art Collectors Can Now Commission a Special Landscape Oil Painting
by National Award Winning Artist David W. Mayer
---
"Heading for Timberline, Rollins Pass, Colorado"
A Recent Commission from the Adolph Coors Foundation of Denver, Colorado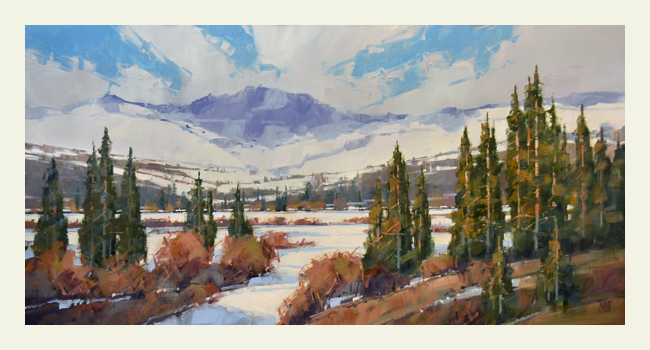 "Heading for Timberline", Oil on Canvas, 36x72
---
The fine art of David W. Mayer captures the beauty and color of Colorado and the West, from the high plains to the Rocky Mountains and from the Pacific Coast to the desert Southwest.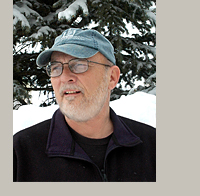 Now, David is offering to create exclusive, personal, specially commissioned landscape oil paintings that are custom-framed for discriminating collectors of fine quality Western landscape art. How The Commission Process Works
David works closely with fine art galleries and their collectors, through meetings, phone calls, photos and sketches, to develop the final works of landscape art to meet the most discriminating art and design tastes of Western art collectors.


Subjects selected for the commissioned painting, or a series of paintings, can be the four seasons of Mountains and Plains, the Southwest, our National Parks, as well the private land holding and ranches of the Mountain West and other subjects of the individual collector's personal choice.


For more information on landscape oil painting commissions, please contact West Creek Studio LLC at david@dwmayer.com


"First Light at Cottonwood Pass" Receives "Award of Excellence"
at 2007 Oil Painters of America (OPA) National Show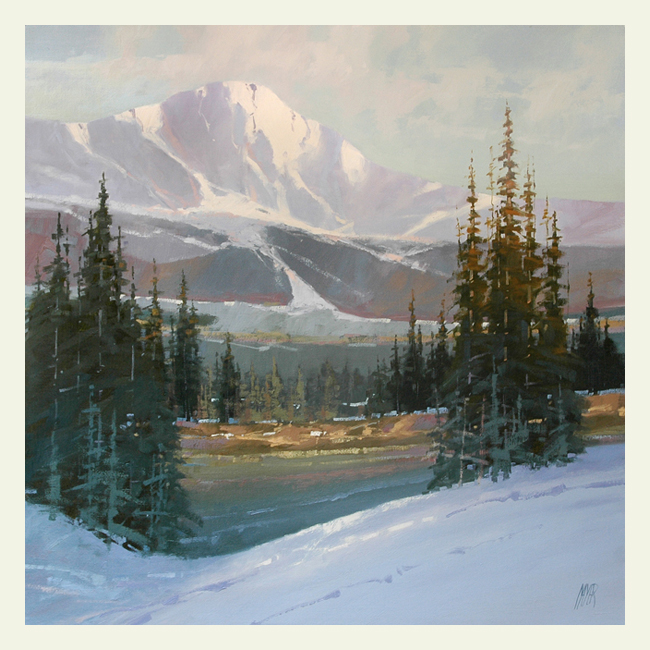 "First Light on Cottonwood Pass", Oil on Linen, 24x24


David W. Mayer's painting "First Light at Cottonwood Pass" (above) received an
"Award of Excellence" at the 16th Annual National Exhibition of the Oil Painters of America (OPA)
at Whistle Pik Galleries in Fredericksburg, Texas held during May, 2007.
---
Collections of David's Paintings
David's oil paintings are held in prestigious private collections in Jackson, Wyoming; Aspen, Colorado; Hilton Head, South Carolina; Valley Forge, Pennsylvania as well as Alaska, Arizona, Colorado, New Mexico, Texas, Wyoming and elsewhere throughout the United States and Europe.


His work is also in the permanent corporate collections of the Pueblo Bank and Trust in Colorado and the SAS Institute in North Carolina. He has donated paintings for selected charity fundraisers, including charities that provide medical support for the children of Tibet and Project Angel Heart in Denver.
© Copyright 2016 West Creek Studio LLC and David W. Mayer, Lafayette, Colorado USA. All rights reserved.
Paintings shown on this website may not be copied, duplicated, reproduced or distributed in any media or by any means without
the expressed written permission of the artist.